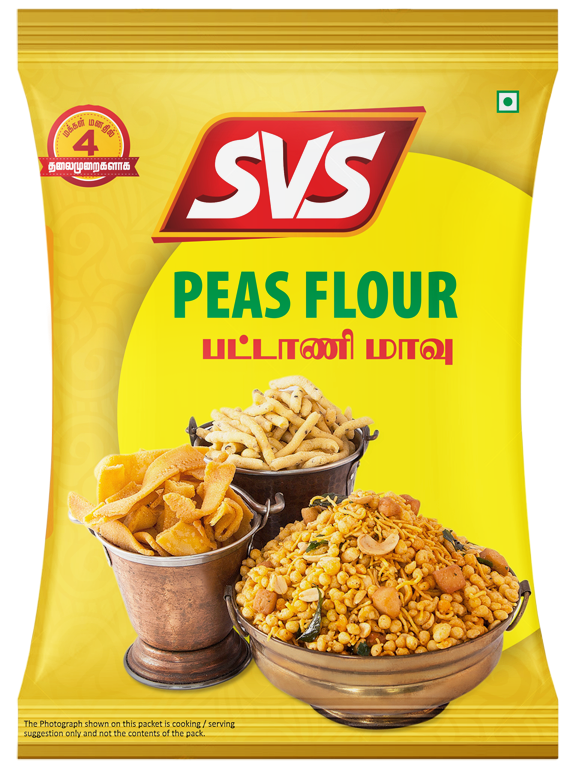 Popular Delicious Product
Ingredients - The Taste of Quality !
3 cups SVS Peas Flour
1 & 1/2cups SVS Rice flour
1 big ladle (3-4 tbsp) hot Oil
1 tablespoon Red chili powder
Salt to taste
Oil, for deep frying
Preparation Method - Serve with Love !
Sieve besan and rice flour together
Add red chilli powder,salt and hot oil and mix it nicely until the mixture is mixed nicely. Divide the flour into 2-3 portions.
Meanwhile heat oil in a deep heavy bottomed kadai for deep frying.
Sprinkle enough water to each portion separately and make the dough just before frying. The dough should neither be very smooth nor very thick. It should be soft and smooth; the mixture will be slightly sticky.
Use a 5 holed round disc of your murukku maker.
Fill one portion of the mixed soft dough in the murukku maker and squeeze directly in hot oil in circular motion. Do not make it very thick while squeezing, try to spread in a thin layer.
| | | |
| --- | --- | --- |
| | Preparation Time | 10 min |
| | Cooking Time | 30 min |